Numbers

by RestorFX

A Car Care Line for the Purist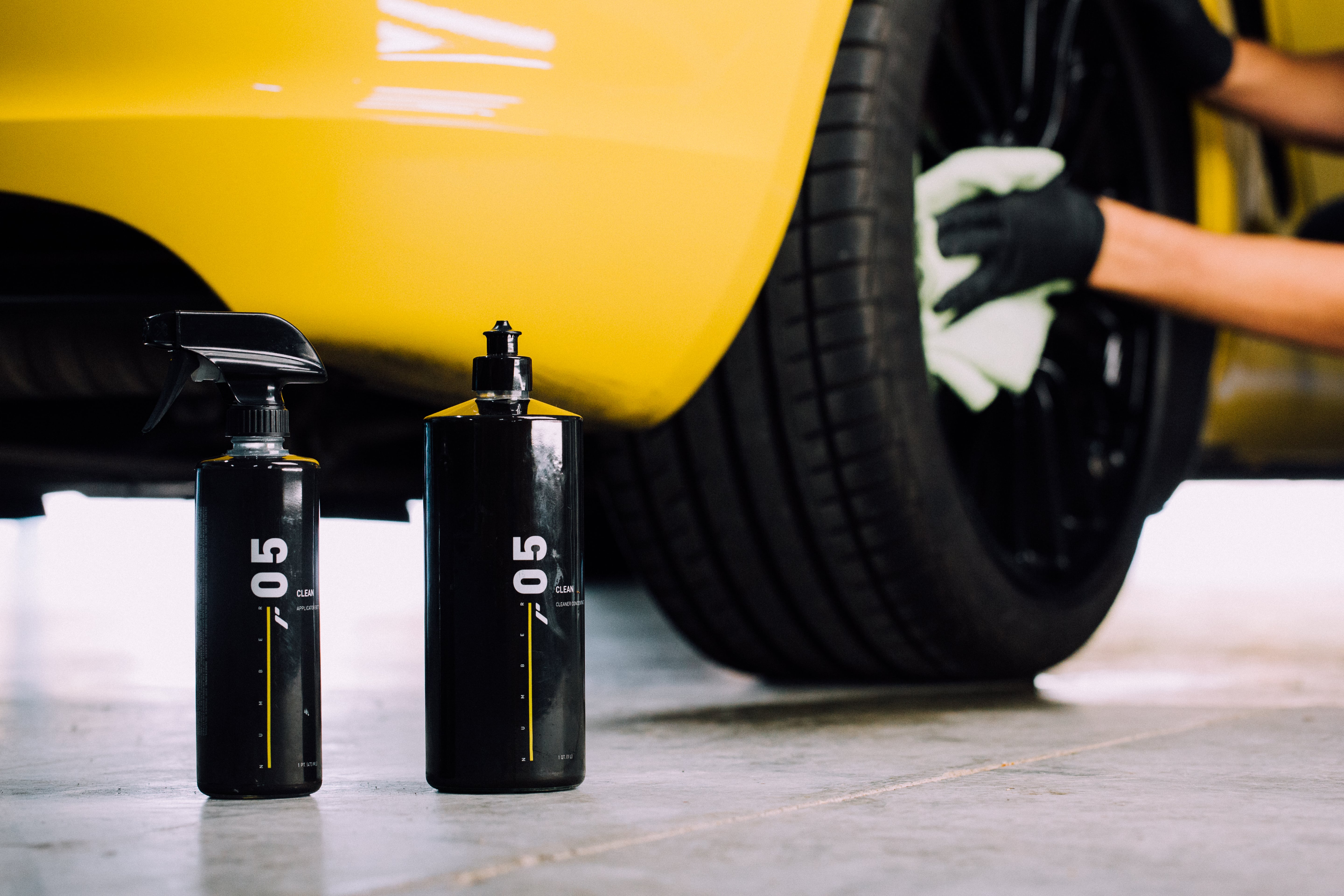 Numbers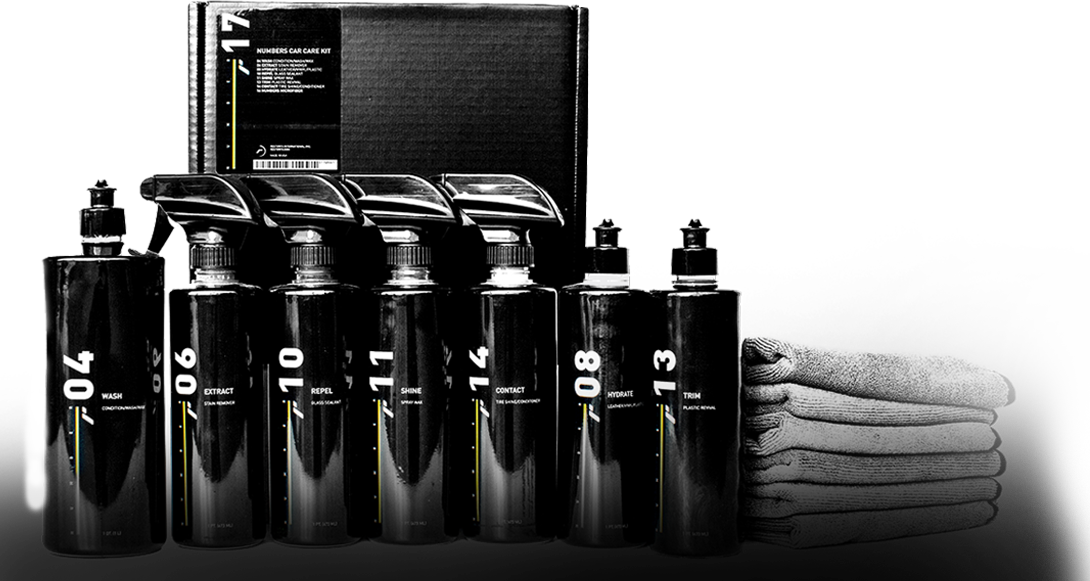 Numbers is a complete and sophisticated car care line that is a full reimagination, streamlining and simplification of the detailing industry to exceed show-quality aesthetics at the simple invocation of a number. It is designed to perfectly accompany the RestorFX brand and technology to bring a fundamental structure founded on the world's finest chemistry and artistry.
Vehicle Detailing
Simplified
A powerful and elegant Car Care line for the continual appreciation of your vehicle. Numbers products are available for retail at your local RestorFX Center.
Testimonials
When I went in for a quote on my vehicle Adam told me he couldn't promise me perfect but he would get it pretty close to perfect. But, when I picked up my car tonight I couldn't believe how incredible it looked. It looked better than when I picked it up from the dealership the day I bought it. Adam was incredible to work with. He was so friendly and accommodating with my schedule. Adam went above and beyond and fixed every imperfection on my vehicle. I am extremely happy with the work they completed for me. I would highly recommend Adam and his team at RestorFX Barrie.

Sierra Thurston
Adam and his team did an amazing job on my vehicle. I have a 2013 VW Passat and they made it look like a brand new car. Had my vehicle colour corrected and ceramic coated. RestorFx is the place to go if you are looking to have your vehicle shine like new! Adam took the time to explain his products and services in great detail; he provided some of the best customer service I have experienced with regard to the automotive industry. Pricing for the work that is done is extremely competitive and won't be beat. The team at RestorFx is really passionate about what they do and it shows through in their work. Truly happy with the end result and if you take your vehicle to RestorFx you will be too!

Jessica Salerno
Took my car to them to have it ceramic coated. Fantastic turn around time and a fantastic job as well! Will be coming back for future paint protection work! I highly recommend the team at RestorFX!

Ashton Whitelock
I'm very please with my overall experience at RestorFX Barrie. Adam was very professional and went out if his way to educate me on the process and what I could expect in terms of results. In fact Adam even came by my house to do the initial inspection and consultation. The paint correction Adam and his team did has dramatically improved the appearance of my car. They took a high mile, 21 year old car and made it shine like it was freshly repainted. If you need something more comprehensive than a detail/polish but don't want to spend $ thousands on a new paint job, then check these guys out.

Marcus Passafiume
I picked up a 2019 Volvo V60 that was in great condition a few months ago. Since it was the first "new to us" car in almost 10 years, I was interested in doing a ceramic coating to prolong the life of the paint/shine and maintain that amazing Crystal White paint that is an upgrade from the factory. I had Adam and the RestorFX Barrie team go over the car and assess it to ensure it was suitable for the ClearFX Ceramic coating. It was and they kept me up to date during the process and pointed out some minor paint touch ups as required (it's a used car after all). It was a great process and experience and when the car was picked up, it looked amazing! The RestorFX Barrie team also took some time to do some detailing inside. They followed up with instructions on how to maintain a clean car with ClearFX Ceramic. They also wiped down touched surfaces with bacteria disinfectant spray - a commitment to ensure everyone stays safe. Overall very happy with the product and service!

Michael Law
Questions?
Where can I purchase Numbers line products?

Numbers is available at your nearest RestorFX Center or online at store.restorfx.com. You can also email sales@restorfx.com for more information.

How do I know which products from the Numbers line I need for my car?

There are many different products available in the Numbers line. Each product has a very different use. Information about how, when and why to use each product can be found online or inquire at info@restorfx.com.

How long do Numbers line products last? Are they safe for my vehicle?

Each product in the Numbers product line has its own unique purpose–some clean and some protect. Information regarding specific length of performance and durability can be found online at store.restorfx.com or you may inquire at info@restorfx.com The longevity of the entire system is only temporary.