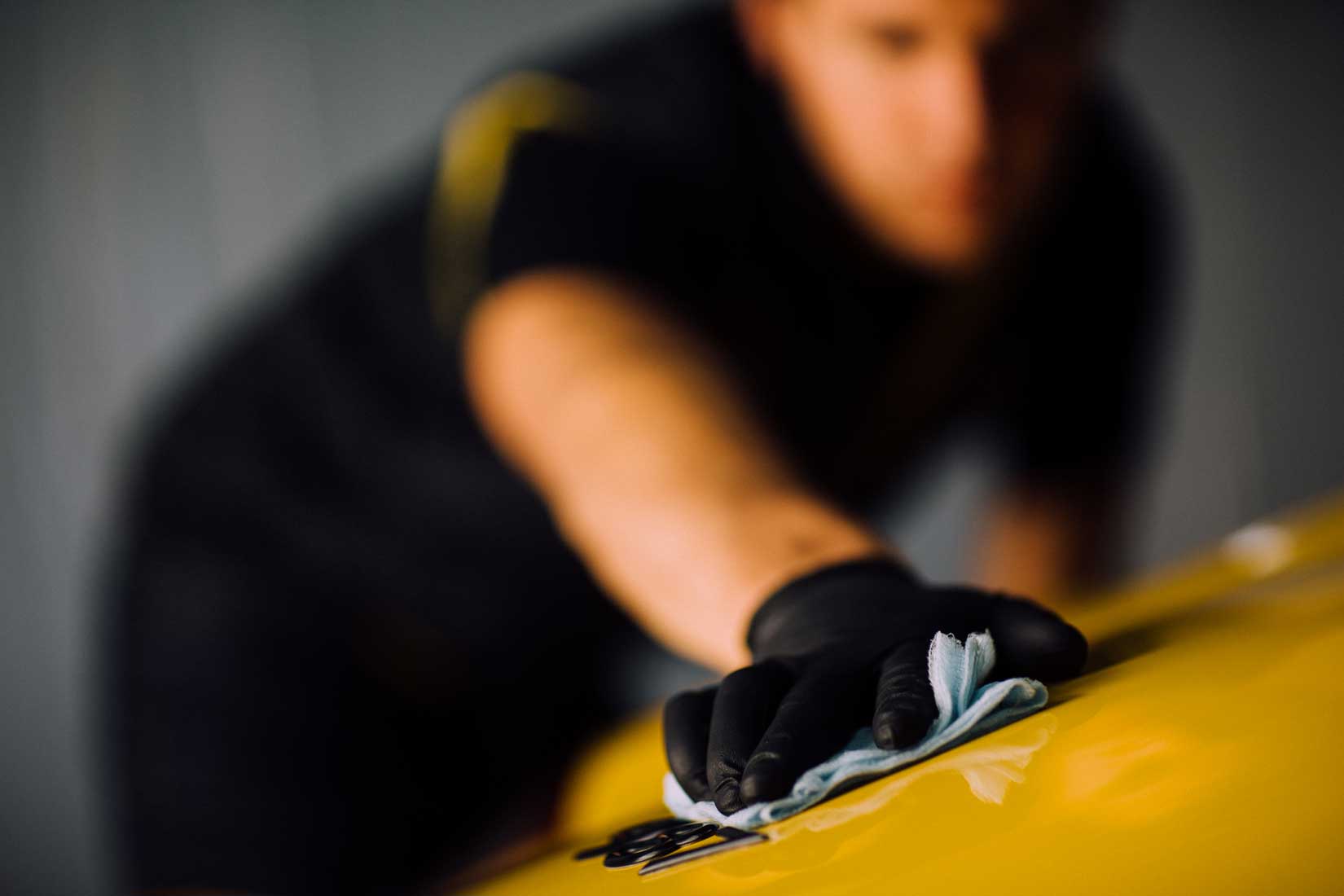 The RestorFX
Process
How is it done?
Intensity meets Simplicity
RestorFX is a revolutionary milestone in the automotive reconditioning industry—never before has a solution existed that could rejuvenate and replenish a vehicle to its original paint condition with such amazing results and quick delivery. The RestorFX Polymimetic Surface Regeneration system is a unique and innovative process to restore a vehicle, and this summary aims to give a glimpse of the work involved in the application process. RestorFX employs chemical and mechanical technology and components to properly prepare, restore and rejuvenate your vehicle's finish. It is a professional restoration solution and may only be applied by qualified and certified technicians.
The ability of RestorFX to repair damage is beyond what any other current industry standard techniques can offer. Once installed, RestorFX becomes a permanent integration into the vehicle's exterior finish. Once cured, RestorFX upgrades the integrity of the original finish and offers more scratch resistance, ultraviolet (UV) resistance and chemical durability when compared to almost all manufacturer finishes.