Numbers

by RestorFX

A Car Care Line for the Purist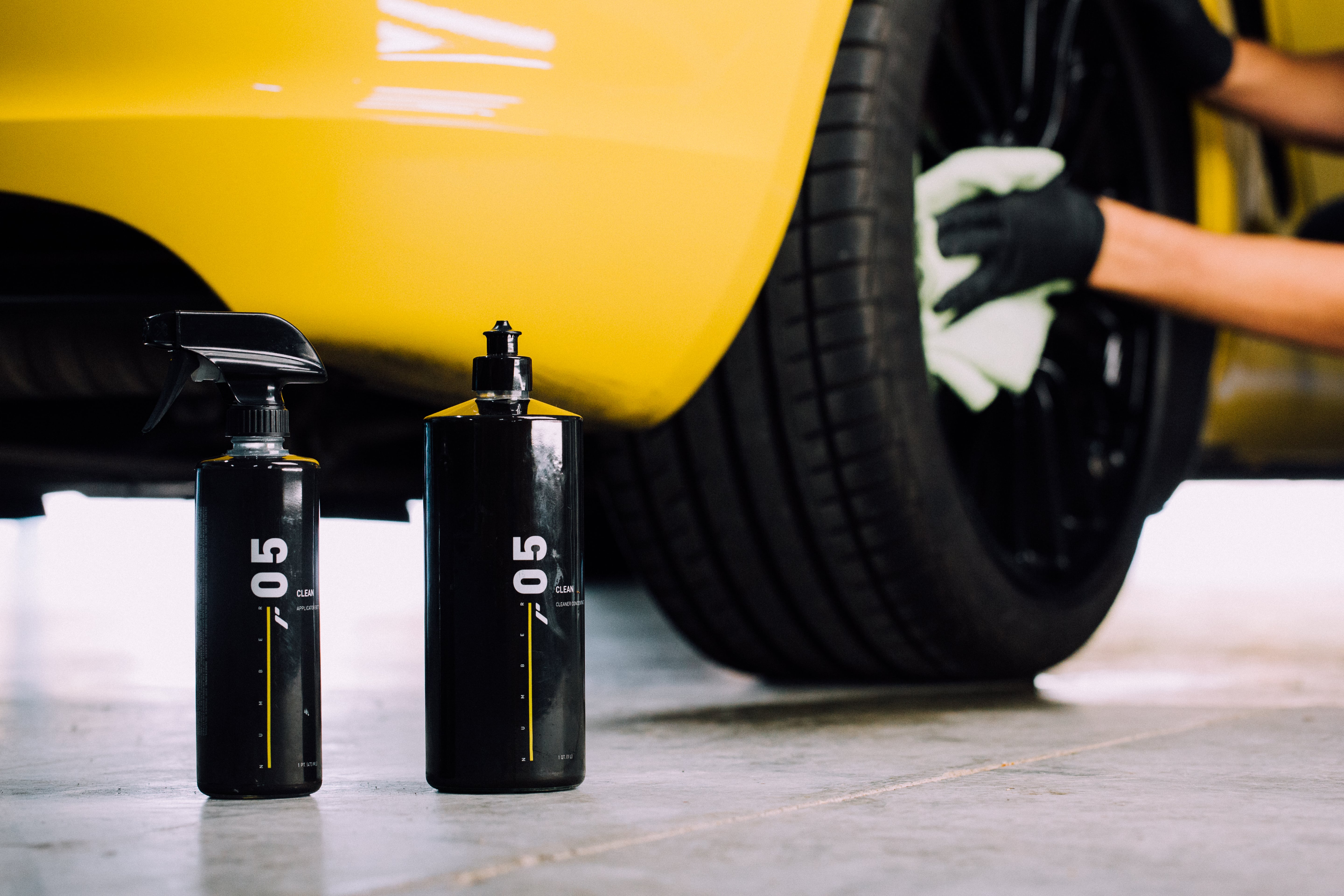 Numbers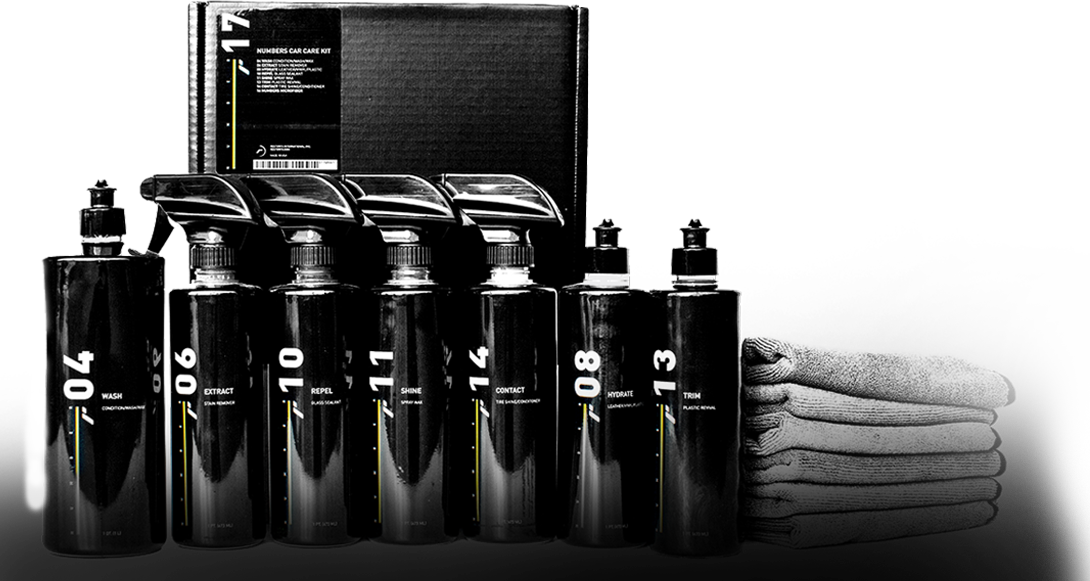 Numbers is a complete and sophisticated car care line that is a full reimagination, streamlining and simplification of the detailing industry to exceed show-quality aesthetics at the simple invocation of a number. It is designed to perfectly accompany the RestorFX brand and technology to bring a fundamental structure founded on the world's finest chemistry and artistry.
Vehicle Detailing
Simplified
A powerful and elegant Car Care line for the continual appreciation of your vehicle. Numbers products are available for retail at your local RestorFX Center.
Testimonials
Holy cow! My car originally rolled off the assembly line in 2009..............and now after going through the RestorFX process it's looks showroom-new again. Incredible. Paint was getting dull and the Designo metallic paint was not popping like it used to -- now it's back with lots of luster again. Could not be more pleased. Thanks to Aubrey, Michael and the entire crew at RestorFX Fort Worth!

David Omholt
There is a night and day difference, my headlights look brand new. Plus Restorfx is very professional and explained the process thoroughly I'm a Uber driver and drive a lot so would recommend this place to all my fellow Uber drivers.

Stefanie Handy
Absolutely amazing work! I just purchased a new vehicle and brought it here for the protective ceramic coating and window treatment. Aubrey (the owner) explained everything to me, both on the phone and at the shop. He was patient and went over the whole process with no pressure. Given the difficulty of properly applying a ceramic coating, the proper surface prep work (even for new vehicles, the surface can often be imperfect), and the amount of elbow grease, the price is a bargain. And when I saw my glistening car afterwards....WOW! It looked far better than than when I took it home from the dealership! I cannot recommend this place enough! Great investment in your vehicle and great price for amazing work! Absolutely bring your vehicle here for the proper restoration and protection, especially if it's brand new! I am considering bringing my three year old RAV4 here as well (wish I knew about this place when it was new)!

j c
Truly outstanding work! As a business owner that services high end German cars we are regularly needing detail work, paint correction and headlight lense restoration. ResorFX is our new go to for these services. The owner Aubrey Beaver is retired Air Force and is motivated and enthusiastic about the products and services he offers. Thank you Aubrey for such a spectacular job on my wife's baby!

TE Cole
I got ceramic coat on my 2020 Silverado. Aubrey was the man who I would call and talk with, he was always willing to answer questions when I had them did amazing on the paint chip repair and the ceramic. He was upfront on how he does his pricing and was Will to be flexible on a schedule for drop off and pick up. The whole process was professional and easy, never felt pressured to buy. 10/10 I recommend and will do again!

Henry Weber
Questions?
Where can I purchase Numbers line products?

Numbers is available at your nearest RestorFX Center or online at store.restorfx.com. You can also email sales@restorfx.com for more information.

How do I know which products from the Numbers line I need for my car?

There are many different products available in the Numbers line. Each product has a very different use. Information about how, when and why to use each product can be found online or inquire at info@restorfx.com.

How long do Numbers line products last? Are they safe for my vehicle?

Each product in the Numbers product line has its own unique purpose–some clean and some protect. Information regarding specific length of performance and durability can be found online at store.restorfx.com or you may inquire at info@restorfx.com The longevity of the entire system is only temporary.