Numbers

by RestorFX

A Car Care Line for the Purist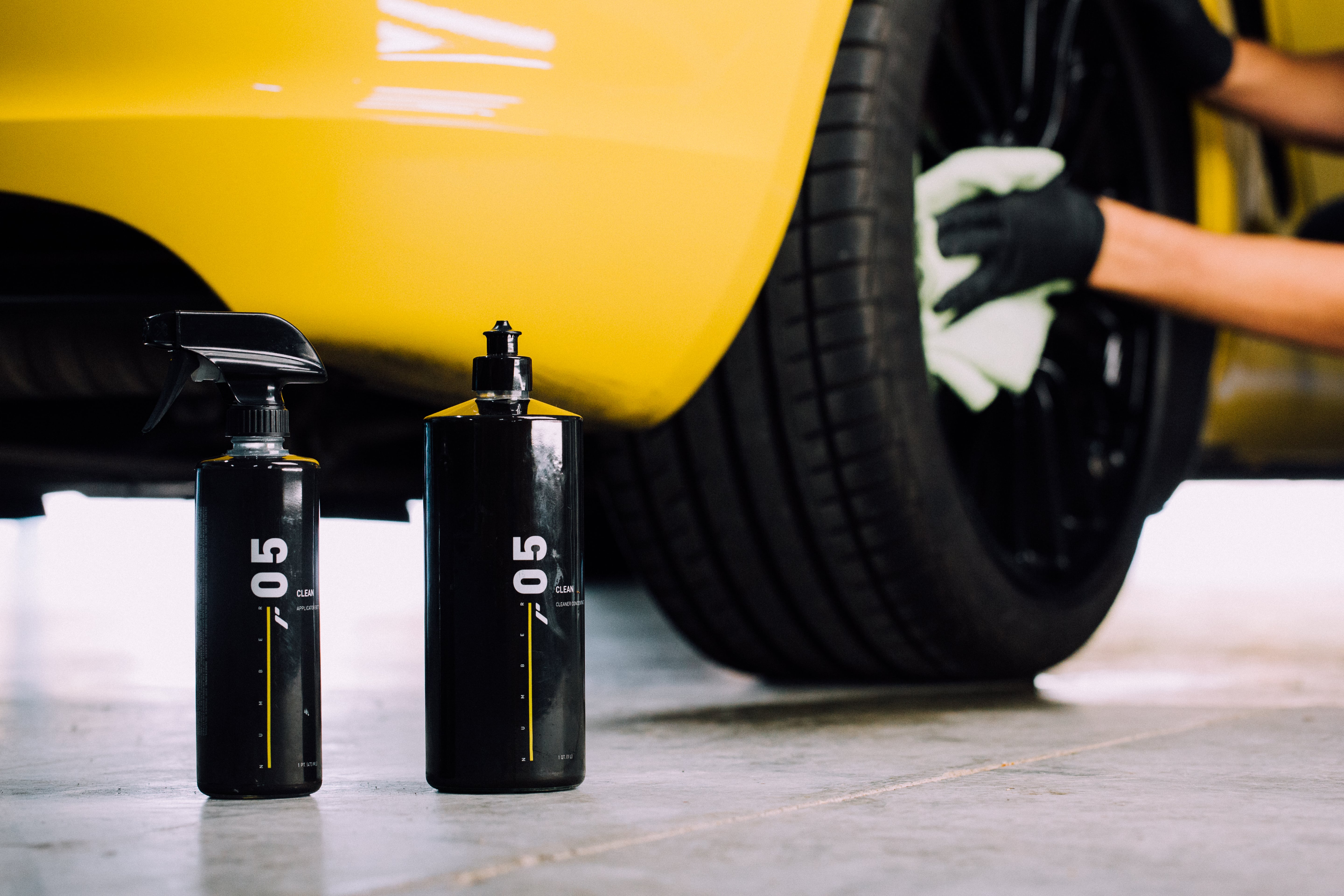 Numbers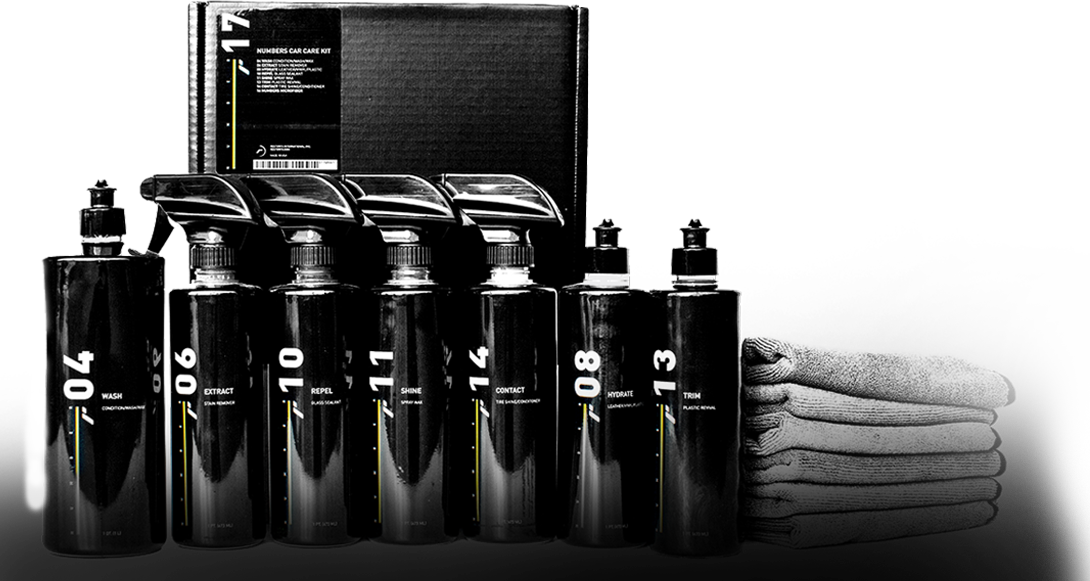 Numbers is a complete and sophisticated car care line that is a full reimagination, streamlining and simplification of the detailing industry to exceed show-quality aesthetics at the simple invocation of a number. It is designed to perfectly accompany the RestorFX brand and technology to bring a fundamental structure founded on the world's finest chemistry and artistry.
Vehicle Detailing
Simplified
A powerful and elegant Car Care line for the continual appreciation of your vehicle. Numbers products are available for retail at your local RestorFX Center.
Testimonials
We took our Mercedes to RestorFX to have restoration of clear coat done. When we saw the finish results it was unbelievable. It looked like it just came out of the show room! It was so shiny, and all the rockchips were gone. The front air spoiler looked like new again. Nick did a excellent job!! I wouldn't highly recommend RestorFX *****The Best!!

Toronto Ontario
These guys did a great job. I saw their ad on Facebook, and my truck had a lot of scratches everywhere . I dropped off my truck and got it back the next day. I was so amazed at how it came out that the truck looks new. Very good deal. I definitely recommend this to anyone that has any scratches or faded paint.

David M
Nick and Ryan were very friendly and knowledgeable. My M340I was looking dull and had scratches on the door handles and rear bumper. They took care of ALL OF THAT. Car looks amazing now. I can't stop looking at it. All scratches are gone. I'm 💯 % satisfied. I can see myself in that mirror finish. Will definitely be showing off and will bring my rsx in for the same treatment.

John Soul
I've been here twice for two different vehicles, and both times the results have been outstanding. The cars came out looking brand new. Nick and Ryan are courteous and helpful, will help you set up your appointment with ease, and guide you through the do's and don'ts following the application. If you think your paint needs some sprucing up, don't hesitate.

Mir Hyder
What can I say. I first saw the RestorFX brand at the Oblivion car show in London and was skeptical. They had a great booth and demo but I couldn't have imagined they took a beat up old car hood and made it look new. I mean it was scratched, chipped and worst of all faded beyond what I thought was repairable. Well fast forward a few months later and I end up picking up a vintage Suzuki X-90. The car was in great shape with low KM's but the paint was terrible. It had been baked in the sun and was scratched, swirled and chipped. The usual 25 year old car stuff. I remembered back to the RestorFX booth at Oblivion and thought let's give them a call. I just happened to get their spring promo which was fantastic so I made an appointment for my car to go in. As I am trying to restore it I thought this would be a good option. I mean restore is in their name right! I dealt with Ryan the owner and Nick the Sales Manager. They were both super excited to work on my classic Suzuki and said I wouldn't believe my eyes when it was done. Away I sent it and in 24 hours later it was ready. When I arrived to pick it up I couldn't believe the transformation the car went through. It honestly looked as if the car had been repainted. The trim was restored back to the original black and all the red paint was no longer pink anymore. I am ecstatic and a firm believer in this product. They took care of the chips and swirls and it looks no joke like a new car. I am not done my journey yet. Still need to fix the tint and have the rims redone and then it will be show ready. If you are skeptical about the RestorFX process I get it. But I can honestly say that it did everything it said it would do and more. You will not be disappointed.

Jay K
Questions?
Where can I purchase Numbers line products?

Numbers is available at your nearest RestorFX Center or online at store.restorfx.com. You can also email sales@restorfx.com for more information.

How do I know which products from the Numbers line I need for my car?

There are many different products available in the Numbers line. Each product has a very different use. Information about how, when and why to use each product can be found online or inquire at info@restorfx.com.

How long do Numbers line products last? Are they safe for my vehicle?

Each product in the Numbers product line has its own unique purpose–some clean and some protect. Information regarding specific length of performance and durability can be found online at store.restorfx.com or you may inquire at info@restorfx.com The longevity of the entire system is only temporary.