Numbers

by RestorFX

A Car Care Line for the Purist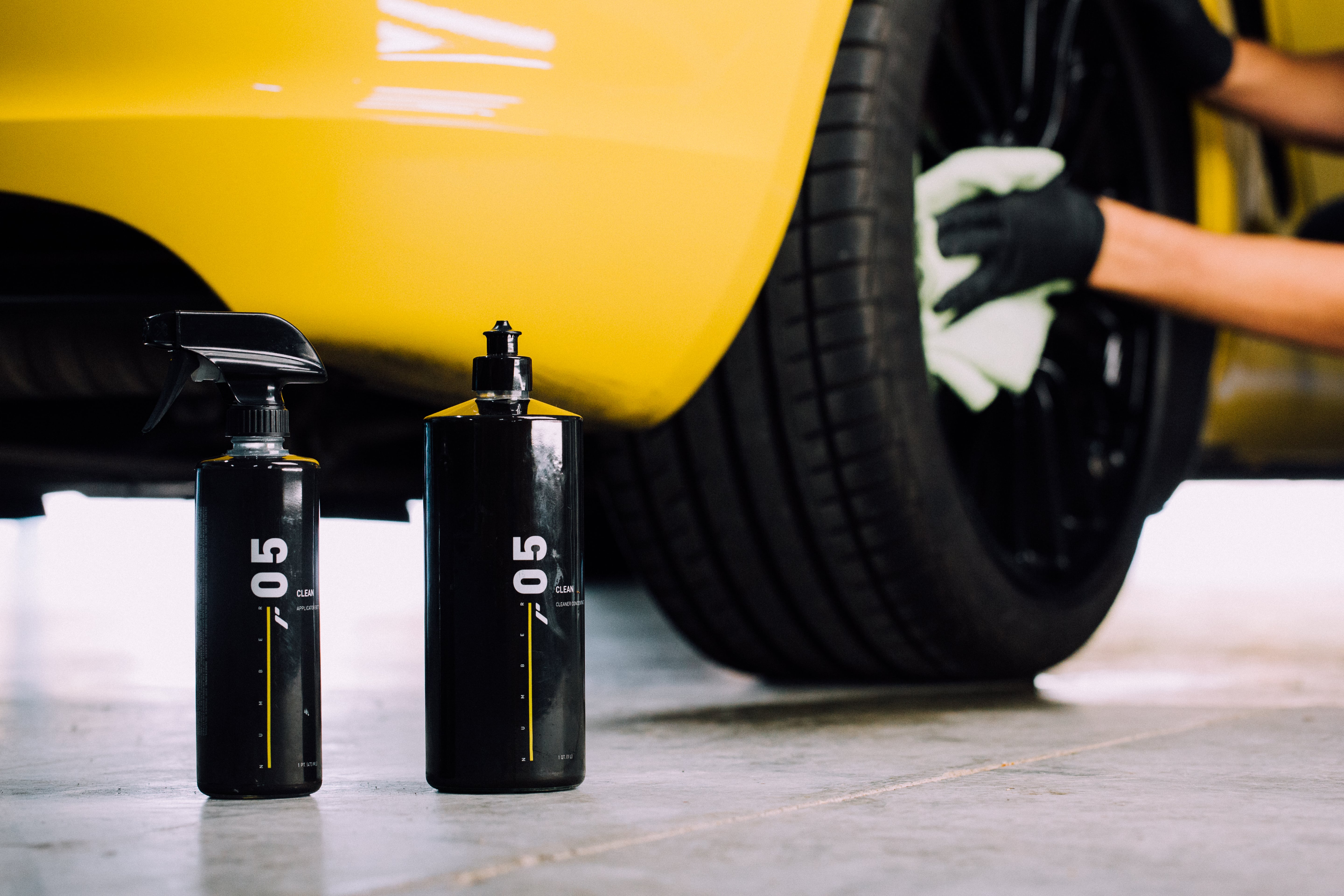 Numbers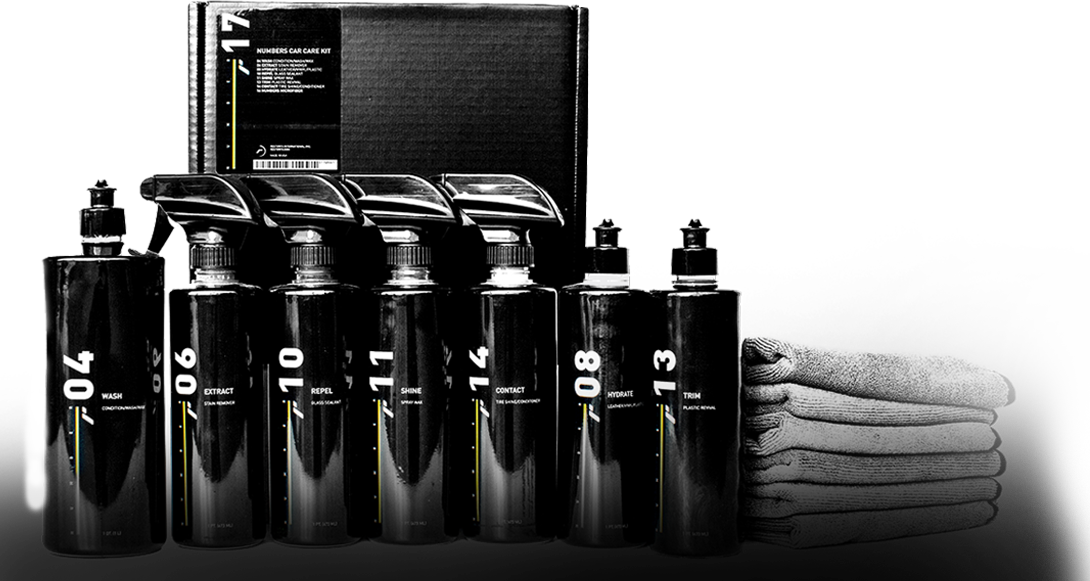 Numbers is a complete and sophisticated car care line that is a full reimagination, streamlining and simplification of the detailing industry to exceed show-quality aesthetics at the simple invocation of a number. It is designed to perfectly accompany the RestorFX brand and technology to bring a fundamental structure founded on the world's finest chemistry and artistry.
Vehicle Detailing
Simplified
A powerful and elegant Car Care line for the continual appreciation of your vehicle. Numbers products are available for retail at your local RestorFX Center.
Testimonials
I recently went in to get my headlights restored. I am amazed at the work they did to bring them back to life!! The price was very reasonable and the results speak for themselves. They truly care about delivering quality results to their customers. I would definitely recommend them for your car restoration needs!

Erick Stauffer
Thank you, Ivan, for the amazing job you did to help decrease the eyesore of the dings on my car, in addition to detailing. No more swirl marks, color of paint is deeper, absolutely beautiful. I would post pictures of the before and after, but it just doesn't give you justice. It has been a week since you applied the coating - we have had rain and sun and my car still looks clean!! We will be bringing back our other cars and have recommended you to family and friends.

Rovie Reiswig
RestorFX is the real deal. I heard about them from a friend at a car show. I've been polishing my Black 2015 BMW M3 regularly to keep it looking pristine. After just 1 coat of RestorFX, my car has been in the same flawless condition for months. I thought RestorFX would wash off, fade and eventually disappear but NO! 2+ months later the BMW is still looking amazing. I wouldn't recommend any other product. Just RestorFX!!!!! Thanks Steve and Ivan from the Seattle location. A++

Aleksey Vaimer
I recently purchased a used car. The previous owner had the paint buffed from someone who didn't know what they were doing, resulting in tons of swirl marks, holographing, and scratches all over. After Steve assured me they would be able to make my car look excellent, I made the appointment. When I picked my car up, the paint looked brand new: no more scratches, swirl marks, my car looks perfect, money was well spent. I highly recommend RestorFX. Friendly service and unbelievable results. Thanks Steve and the rest of the crew!

Sight Construction
You won't be disappointed. My Dodge Ram looks so shiny I didn't believe it was mine! RestorFX is the real deal and the guys at the shop did an excellent job! I would highly recommend getting your car refinished with RestorFX here

Justin Perry
Questions?
Where can I purchase Numbers line products?

Numbers is available at your nearest RestorFX Center or online at store.restorfx.com. You can also email sales@restorfx.com for more information.

How do I know which products from the Numbers line I need for my car?

There are many different products available in the Numbers line. Each product has a very different use. Information about how, when and why to use each product can be found online or inquire at info@restorfx.com.

How long do Numbers line products last? Are they safe for my vehicle?

Each product in the Numbers product line has its own unique purpose–some clean and some protect. Information regarding specific length of performance and durability can be found online at store.restorfx.com or you may inquire at info@restorfx.com The longevity of the entire system is only temporary.