Our Story
In the Reconditioning Industry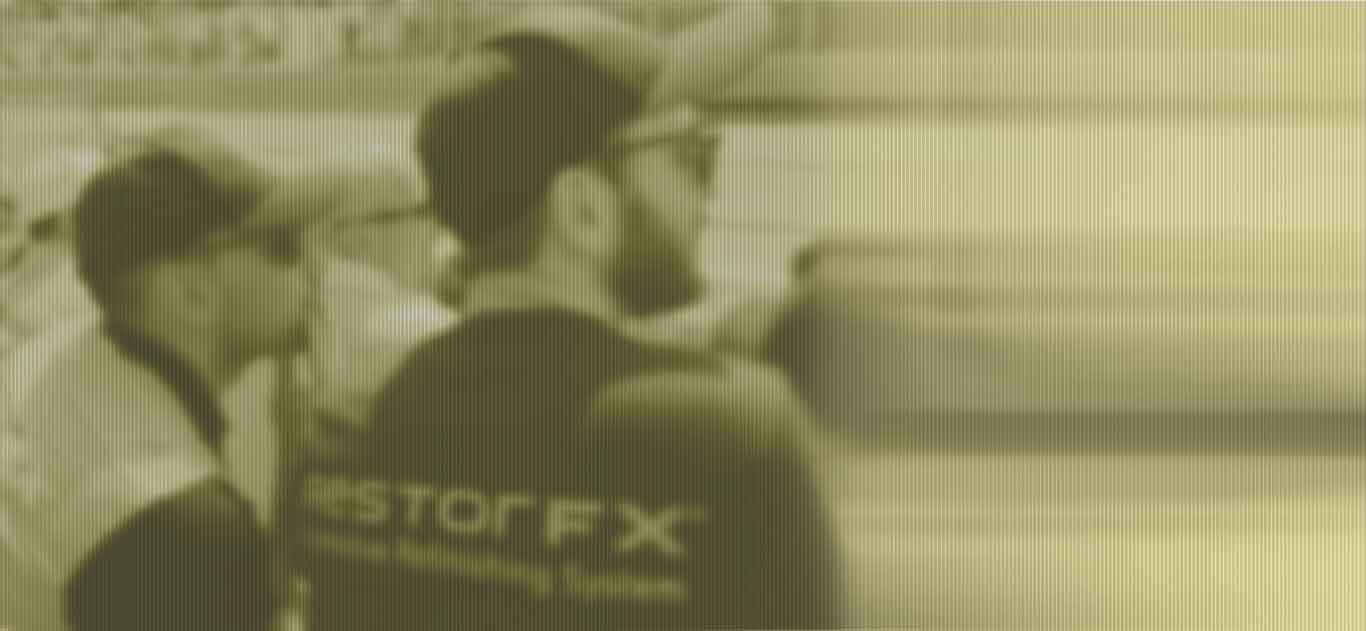 Who We Are
RestorFX is a professional system that permanently restores automotive paint finishes through a disruptive technology with an accessible and complete business platform to build a legacy on
The Journey
Traditional
Traditional detailing technologies have always been the foundation of how we look at paint care and restoration. Little has changed over the decades.
1500

Beeswax

Ineffective, low melting temperature

1850

Paraffin

Not a permanent solution

1925

Carnauba

Not permanent, expensive

1960,1970

Silicone, Teflon

Not permanent, poor adhesion, wax is rubbed/washed-off

Paint Sealant

Not permanent, limited restoration
RestorFX
Concept of the RestorFX Paint Restoration Technology is born.
2005

RestorFX Paint Restoration system and technology are perfected with over 5,000 vehicles restored by the end of 2005.

2006

The name "RestorFX" is officially given to this amazing, new technology and the company is incorporated. The brand begins to develop.

2007

First RestorFX licensed location is sold and opened in Maple Ridge, British Columbia, Canada.

2008

Other licensed locations start to open across the British Columbia lower mainland, Seattle and Portland, United Sates. The company and brand is building momentum up until the recession hits.

2009

The company re-strategizes after the recession and begins selling licenses once again.

2010

First RestorFX Training Center is opened in Vancouver, British Columbia, Canada.

2011

RestorFX hits the milestone of processing over 100,000 vehicles using its proprietary technology.

2012

RestorFX International moves its operations and manufacturing to the United States.

2013

RestorFX's first Global Partner opens in Russia, marking the company's vision for International expansion.

2014

RestorFX undergoes a full rebrand to its current branding, adopting the striking yellow and black color scheme.

2015

RestorFX hosts a Global Tour, visiting its international partners in over 40 countries, sharing, building and casting vision for its future.

2016

RestorFX hosts its first Global Conference in Istanbul, Turkey, with over 30 countries in attendance, where it launched 2 new product lines: ClearFX and Numbers by RestorFX.

2017

RestorFX continually processes thousands of vehicles monthly, with hundreds of RestorFX Centers wordlwide in 45 countries and counting.

2001

The idea behind RestorFX is conceived.

2002

Initial testing on 50 vehicles is completed and regularly monitored. The idea begins to be refined into today's RestorFX as we know it.

2003

First wholesale work begins in the greater Vancouver, Canada region.

2004

A variety of dealerships begin using this profound, new restoration service on a regular basis and word begins to spread quickly throughout the lower mainland of British Columbia, Canada.
The Future
The RestorFX mission remains unchanged. Our mission has always been to better the automotive refinishing industry with innovation and technology that will inspire new and existing businesses to grow beyond their traditional means.
2018

RestorFX opens up to franchising in relevant territories—a major step towards the vision for RestorFX Centers around the world, and creating a consistent, global brand based on the greatest of technologies and passion in all things done.

2019

RestorFX completes its Franchise Center Model for establishing new standalone RestorFX Centers and allowing existing businesses to add RestorFX to their operations—a major step towards the vision of creating a consistent global brand.

2020

RestorFX rolls out Phase 1 of strategy to accommodate growth and increase support infrastructure. First time in company history that common stock is made available outside of the Core Partners.

2021

RestorFX announces its new European headquarters and distribution center, further expanding its international service and support.
We Are Global
Teamship has always been a core value of RestorFX right from the beginning, which allowed it to become the international authority in automotive surface smart reconditioning. As a global synergistic brand, RestorFX is dedicated to creating products and systems that continually set a new standard of excellence and progressively heighten the pinnacle of automotive reconditioning technologies.
RestorFX is a Lifestyle and Passion is Required
What started as a passion for renewed paint and a better finish has since become a culture and lifestyle entirely its own.
We at RestorFX love every aspect of the automobile and anything else with a steel heart and stable of horses, that we can't help but always want them looking and shining their best. This same passion fires us up to pursue life with the fullest of meaning.