Complete this form to get more information and find out the exciting details of what RestorFX has to offer. It only takes 5 minutes.
RestorFX is a professional system that permanently restores automotive paint finishes through a disruptive technology with an accessible and complete business platform to build a legacy on.
1

The Opportunity is Yours.

When did you last see something amazing that hasn't been done before? And a completely open market ready to be taken advantage of?

RestorFX is not an auto body shop or a detailing shop; but a radical, new kind of restoration right in the middle—with an unsaturated market under the reconditioning or SMART Repair industry (Small- and Medium-Area Repair Technique). It's an automotive experience that completely shatters traditional time-consuming methods. RestorFX adds value to a wide array of audiences—from car dealerships to fleet and commercial accounts; from car enthusiasts to used vehicle owners; or to anyone simply wanting or needing to undo the damage caused by years of washing, oxidation or wear and tear.

This is the one opportunity that comes your way and has a wide open door for you to succeed.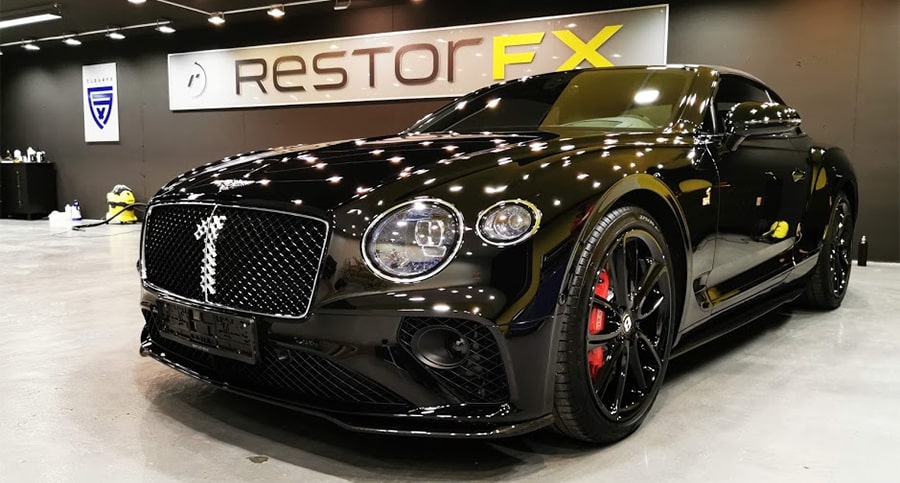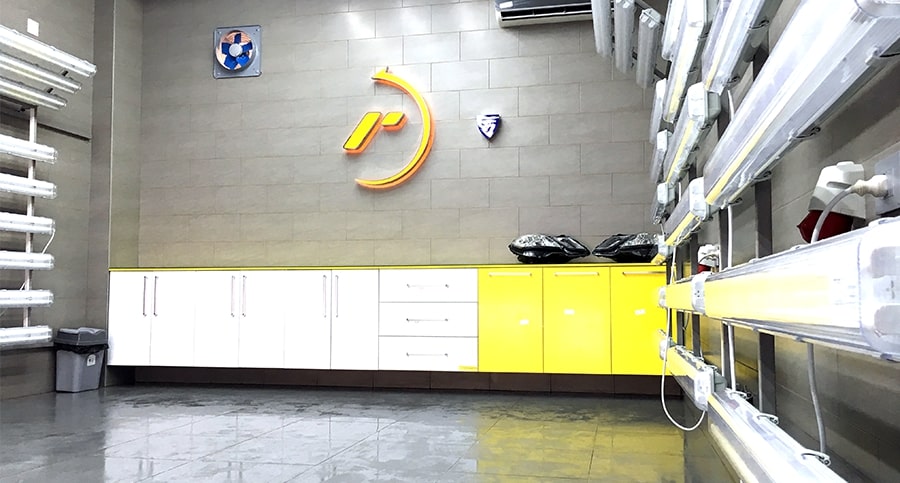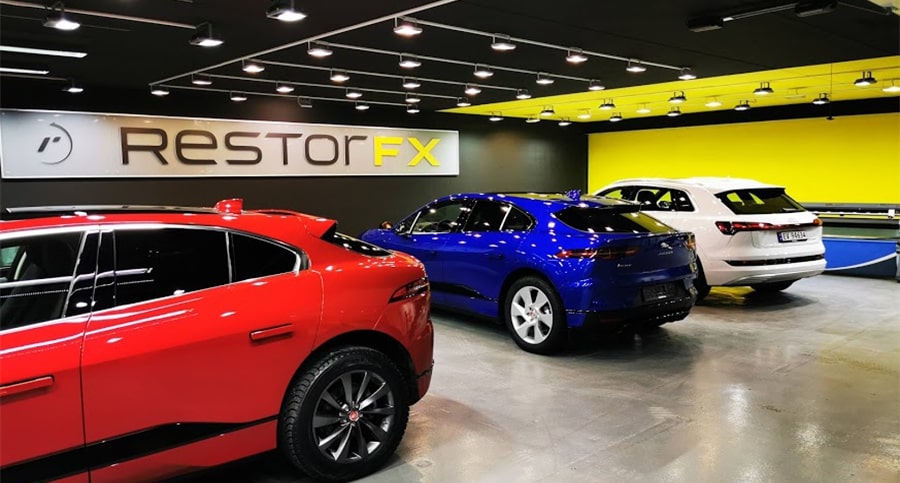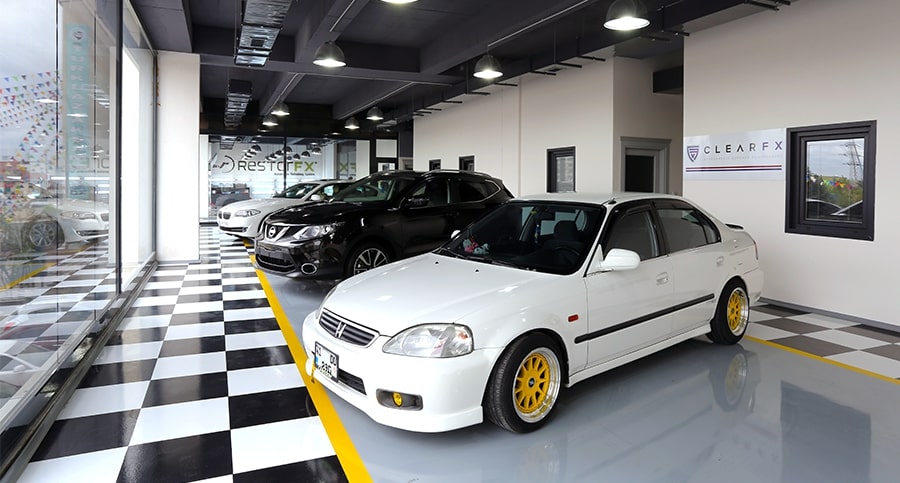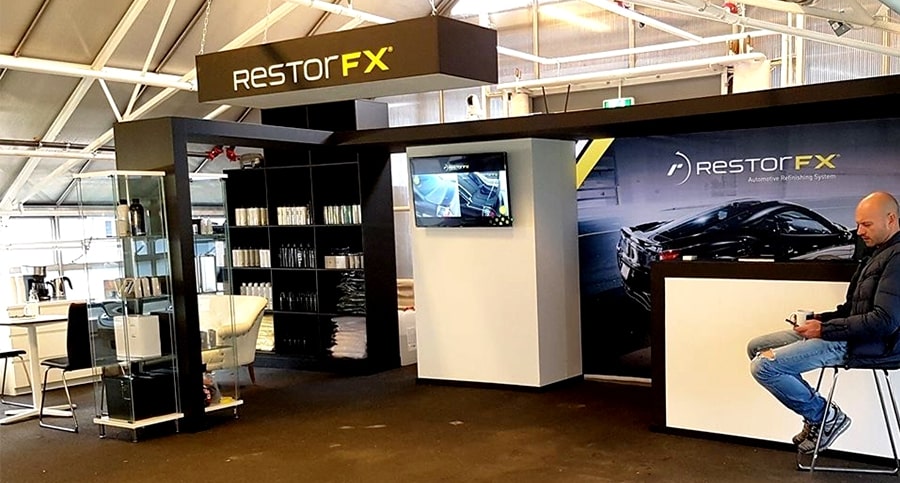 2

The Model is Simple.

RestorFX has streamlined the business of an unbelievable restoration technology, which allows you to focus on core services that are highly profitable and without competition to drive immense value to retail and wholesale markets in your area. This system gives you a simple, focused business model to provide professional services that the industry did not even know was possible.

Simplicity, profitability and value for the market is the engine that drives a RestorFX Center.
3

The Support is Solid.

From operations and marketing experience to a robust online platform of manuals and resources; from a global logistical infrastructure to strategic guidance in finding Center locations; from assistance with financial tools and setup to a dedicated Center advisor; and a strong brand recognition in over 45 countries—we are a pit crew that will always have your back.

As you embark on this venture, there is nothing we have not seen or done ourselves that we cannot support you on.
4

The Investment is Accessible.

Opening a RestorFX Center does not require high buildout costs, expensive equipment or an extensive amount of inventory and products. With a low barrier to entry, the RestorFX opportunity is a financially attainable business:
Low Startup Costs

Minimal required equipment and buildout
Quick turnaround from join to launch

Low Overhead

High monthly lease generally not required
Minimal and incredibly affordable inventory
Minimal monthly employee expenses
Inexpensive wholesale marketing mainly requires only time
5

Passion is Required.

RestorFX is a global family inspired by everything we do.

We are continually changing the industry and inspiring others to make a change, to start doing something that can make a difference in their world—to do something they LOVE! Passion is required and key to the future success of the RestorFX family.
Questions?
What experience do I need to become a RestorFX Center owner?

Ideal RestorFX Center owners will share RestorFX's vision for premier market and brand development. Demonstrated sales or marketing experience will be important, while specific technical abilities or automotive industry experience are not required.

We do seek owners who will be directly involved in operations and focused on building their local businesses. Qualified military veterans are also encouraged to apply.

For all RestorFX Center owners, regardless of their background, we will provide the training, products, tools and support needed to run an effective operation.

What kind of training is provided as part of owning a RestorFX Center?

RestorFX Center owners and technicians are required to successfully complete our exclusive online training program, which currently consists of fifteen (15) technical training courses, a two (2)-week classroom and hands-on training session, and one (1) week of on-site training. In addition, we will present you with a copy of our confidential operations manual to help run your business properly on a day-to-day basis.

As a RestorFX Center owner, would I be required to operate a physical location?

Yes. RestorFX Center owners are required to operate and maintain a location that provides RestorFX services and products.

As a RestorFX Center owner, do I receive discounted pricing on RestorFX products?

Yes, RestorFX Center owners receive special preferred pricing on all RestorFX products and services.

Is there additional training available?

Of course! We have continued training support and programs for every aspect of RestorFX, from product knowledge to application.

I don't have any experience in the automotive market, but i'm very interested in RestorFX. Could I have success with this type of business without any previous experience?

The benefit of RestorFX is in our systems and experience. For RestorFX business success, you'll be required to bring passion and the ability to learn. Our trainers, systems, resources and ongoing support will then equip you with everything else you need.

Is RestorFX a franchise?

Where appropriate, yes. RestorFX is fully compliant with franchise regulations in different parts of the world. We adhere to the appropriate legal framework when establishing a Center in a particular jurisdiction to ensure a successful long-term relationship with you, our partner.

Great! How do I get started?

Whether you are ready to dive in right now or still need questions answered, we want to get to know you. Contact us at opportunity@restorfx.com or fill out this form to discuss setting up a meeting or speaking with our key management staff, or call us at 800 404 4107 to speak with a member of our team today.